Our Team
Founded in 1917, Kaliff Insurance has served the insurance needs of the entertainment industry for the past 100 years. Today, at our headquarters in San Antonio, we have assembled the most knowledgeable, experienced and customer-focused team of professionals in the business to administer industry research and development, sales and marketing, underwriting, policy issuance and administration, loss control and claims for our clients. Kaliff is also passionate about industry education and mentorship and is an involved member of the International Festivals and Events Association, the Texas Festivals and Events Association, Texas Association of Fairs and Events, and over 40 other industry organizations.
Mitchell H. Kaliff
Chairman and Chief Executive Officer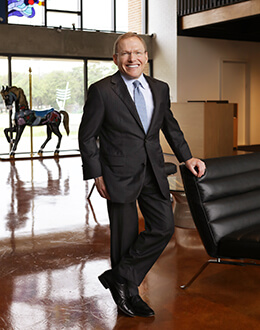 Mitchell Hunt Kaliff serves as the Chairman and Chief Executive Officer of Kaliff Insurance. He is responsible for the overall vision and direction of the company as well as developing and maintaining relationships insurance carriers and clients.  Mitchell is a graduate of The Lawrenceville School and Georgetown University School of Foreign Service. Mitchell served as a legislative assistant to Congressman Henry B. Gonzalez, chairman of the United States House of Representatives Banking Committee.  He has an extensive background in commercial real estate and finance.  Since 1990 Mitchell has led the team at Kaliff Insurance and has maintained Kaliffs' third generation position as the nation's oldest and most influential agencies that provide coverage for outdoor amusement events nationwide.  Mitchell is the treasurer for the national organization, Outdoor Amusement Business Association (OABA) and immediate past board member for the International Festival Events Association (IFEA).  In 2009 Mitchell was designated as a Coverholder by Lloyd's of London, the world's largest specialist insurance market and is the Executive Underwriter for Kaliff Insurance.  Lloyd's conducts business in over 200 countries and territories worldwide with the unprecedented position of over 300 years dominance which cover the whole markets without default.  As the company's executive underwriter, Mitchell is dedicated to making Kaliff Insurance an easier place to do business, increasing industry efficiency and standards of service for its clients.
Mitchell's personal passions include many philanthropic and civic duties.  Mitchell has served on national boards of organizations that provide not only services to our direct industry, but also include vital services for treatment of disease, woman health issues, the arts, and worldwide hunger.
Bruce Smiley-Kaliff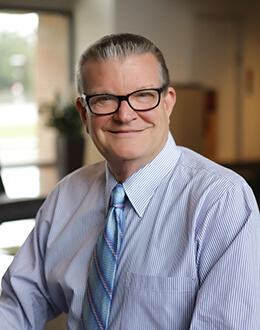 Bruce A. Smiley-Kaliff, CFEE has been employed by Kaliff Insurance since 2001.  He was appointed Executive Vice President in 2005 and became Managing General agent in 2011 and Senior Program Underwriter. He currently serves on the Board of Directors of the International Festivals and Events Association, the Texas Association of Fairs and Events and is a Certified Festival and Event Executive.  Bruce has been a member of the board of directors of the State Bar of Texas, Santa Rosa Foundation, Bexar County Development Corporation, Eastside San Antonio Development Agency and the ThriveWell Cancer Foundation, Jewish Family Services of San Antonio and has served as the Mayor of a Texas City. Bruce also serves on various other service and philanthropic endeavors.  He is formerly the President and Chief Executive Officer of The Bascom Companies, an international hotel development, and management corporation. Bruce teaches associations nationally on how to manage risk and limit their exposure to liability. Bruce's experience prepares him to assist the company's strategic plans for the future to maintain Kaliff Insurance's dominance of the markets for the protection of its clients and events.
David Olivares
Vice President of Sales and Marketing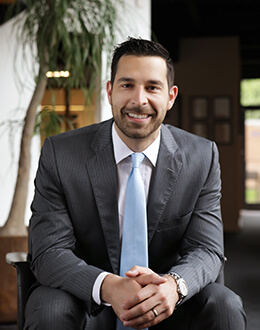 David G. Olivares joined Kaliff in 2012 as a producer and was appointed as Vice President of Sales and Marketing in 2016, and program underwriter. David's expertise is Festivals, Fairs, Rodeos and Outdoor Music and Event Venues. A native of San Antonio, David received a Bachelor of Science degree from the University of the Incarnate Word where he excelled in Academics and Track in Field. David was the Team Captain of the University's Track and Field Team and was ranked 19th in the nation for javelin in 2008. David gives back to his community by volunteering at various San Antonio Fiesta Events as well as organizing the Fiesta Castle Hills 5K run. He currently serves on the Board of Texas Festivals and Events Association. David, his wife, and three children are all an exemplary part of the ever-expanding family unit of Kaliff Insurance's commitment to community-based participation and values. David's professional background, infused with his passion for sports and entertainment, offer the perfect blend of talent that ensures proper coverage and implementation to protect Kaliff clients.